You can read this post in: Portuguese (Brazil)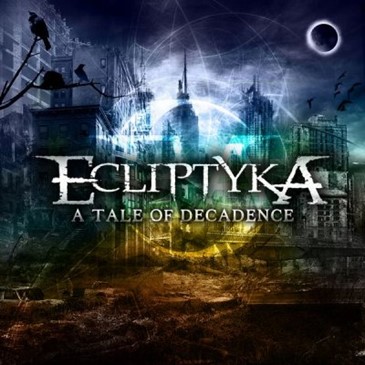 the facility metal is a genre that is infested with an extreme cliché. apart from for the large names like BLIND GUARDIAN, GAMMA RAY, HELLOWEEN, STRATOVARIUS, NIGHTWISH and MANOWAR, most bands turn out to be sloppy clones from these large bands. Ecliptyka unfortunately falls into this comparable category, but with high quality and energy.
Helena Martins has an extraordinarily robust voice, highly effective, just right for energy metallic. however, even for the short lifetime band unless this release, is unattainable not to notice the similarities with DORO PAESCH. it isn't, of course, a demerit, but is obvious the adaptation in the technique on the track "ideal Cradle", featuring Danilo Herbert (Mindflow) that shares vocals along with her.
 it is a well-produced free up, mastered by using Brendan Duffey, accountable for albums from teams as ANGRA, ALMAH and TORTURE SQUAD. So you could look ahead to a clean liberate, with a neatly-played instrumental and so symphonic parts, all played with mastery and beauty.
We spotlight the tracks "we're the same", which contains the participation of Marcelo Carvalho (Hateful), making guttural vocals and giving a "melodic loss of life steel" tone; "splendid Cradle"  "Berço Esplêndido", a Portuguese version, each with the superb participation of Danilo Herbert, with an intro just like NIGHTWISH in the Tarja Turunen era and " Hate ", which brings a extra brutal ambiance to the band's sound.
A just right piece for power metal with female vocal fans. if you are a person who likes taking note of excellent clichés, it is a very well really useful free up.
The Age of Decadence
we're the same
excellent Cradle
battle back
useless Eyes
Echoes From struggle
Hate
Why will have to They Pay?
take a look at your self
I've Had the whole thing
Unnatural Evolution
Eyes Closed
Berço Esplêndido