You can read this post in: Portuguese (Brazil)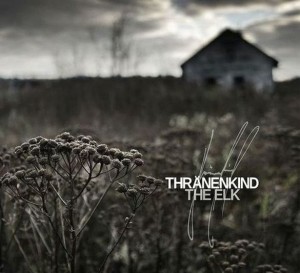 Thränenkind is a band from Germany, that mix components from post Rock, Black steel, Crust and Hardcore. growing a super ambiance to your musics. This yr they launched the awesome "The Elk", you will find beneath the interview they did with us. enjoy and share.
GroundCast – To heat up, inform us, how everything started?
Thränenkind used to be based by means of a pal of mine and myself in 2007, as a result of we needed to make melancholic and atmospheric music. We recorded a demo, an EP and a break up release with publish black metallic band Heretoir within the first 5 years of our band historical past. since 2013 we're an entire band with 5 bandmembers. Most of them are vegan and/or straight facet and share interests in left wing politics. Our tune is a combination of post black steel, crustcore, hardcore punk and put up rock.
Our first full-size album "The elk" was launched by the use of Lifeforce information in August 2013.
GroundCast – What are your influences?
now we have quite a lot of influences, as a result of our taste in music is kind of standard. i love punk and hardcore bands like Propagandhi, Tragedy or Have heart, but also black metallic acts like Wolves within the throne room or Panopticon, just to name two. We additionally take heed to a number of post rock bands, but we think, that almost every style has some fascinating musicians and bands, worth listening.
GroundCast – you've gotten an album released this yr (23rd August to be specific), how used to be the acceptance of the material?
We received in reality just right feedback taking into account our debut album. quite a few critiques had been in reality positive, an entire bunch of individuals wanted to interview us and we additionally obtained sort phrases from sudden guidance. of course that encourages us to continue our work on the 2d album.
GroundCast – Exist some thought behind "The Elk", something you need to inform?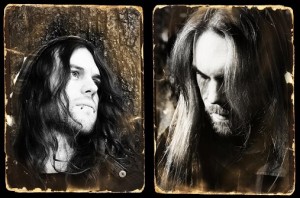 "The elk" is an idea album. it is plot is in keeping with a short story I wrote. This short story is concerning the ride of two siblings, who're on their option to the funeral of their father (whom they hated once they were kids), to return to phrases with their earlier. The album accompanies them thru completely different locations and stations of their lives. They meet friends, foes, hope and demise and finally a creature from the wild: the elk.
The come across with the elk highlights a turning point within the lives of the album's protagonists. After that, they start to rethink their lives, they mirror their roles as part of human society and so they notice, that their lives within our industrial civilization is usually dominated by means of hierarchy, injustice, hate, worry, repression, greed, energy and cash. Their approach out of these suppressing programs leads them towards a lifestyles in the midst of nature.
The elk is used as an emblem for freedom and nature. i believe humanity must realise, that we most effective got this one planet to existence on. when we proceed its destruction, we will be able to break the houses of tens of millions of lifeforms, like animals, crops and likewise humans. it is time, that we reconsider our lifestyle and we should take into consideration nature as our house, no longer as a virtually indefinite amount of instruments, which we can take advantage of.
GroundCast –The band has a demo, a cut up and an EP sooner than the full-length, what modified in Thränenkind due to the fact that 2007 to now?
numerous things changed. With the years I developed and changed as an individual. Some things in my lifestyles become extra essential than others and so the best way I write tune modified, too. Thränenkind remains to be about atmopheric track, it is nonetheless about depression and a glimmer of hope, but we've got deeper and from time to time extra cryptic lyrics, which focal point now not best on interpersonal members of the family, but in addition on anarchism, environmental issues and many others. there may be a lot much less black metallic tremolo choosing on our new album, than it used to be on our demo and EP. you can hear influences from crustpunk and melodic hardcore, which wasn't the case on our first releases. All in all we've got found our style, however on the following albums there may even be some modifications, and maybe we will be able to include elements like longer blastbeat passages again, who knows…
GroundCast – How is your composition course of?
when I feel inspired (with the aid of some kind of expertise, state of affairs, dialog etc.) I just take my guitar and check out to compose tune, which catches the kind of atmosphere i am in at this specific second. After I wrote down some melodies and riffs, I create the drums and after the music is completed I take into accounts the lyrics.
we're all the time recording our tune at Forester Recording Studio in Munich, which is operated by way of our guitarist Max. we all know each and every other for the reason that we have been youngsters and so we largely comprehend what we wished the album to sound like.  he is a skilled sound engineer and a truly good man, so we all the time have a nice time, when we are in the studio.
GroundCast – we all know that a band normally is something parallel, do you are living with song (right away or not directly)? And if you have other jobs, how do you manage the time to band, family, job and fun?
infrequently it is rather onerous to find the time for the completely different bands we are all for, as a result of a few of us are learning at universities, whereas others are working. we're inquisitive about so various themes, that it's difficult infrequently to accommodate this selection of things. however we are good pals and passionate musicians and we do our absolute best so that you can play on this band collectively.
GroundCast – How are the longer term plans for the band?
presently we're working towards loads, as a result of we can hit the street in November, in conjunction with the blokes of blackened hardcore band Goldust. we are in point of fact taking a look ahead to the displays we are going to play with them.
next yr we will continue our work on the second album and furthermore we want to take a look at to play as many reside displays as that you can imagine.
GroundCast – we are in web technology, the place the whole thing may also be obtain, what's your position about it? Do you think that's it the long run to share the track?
For me it is ok, if any person downloads music. For smaller underground bands it's a good probability to get extra enthusiasts. in the hardcore and DIY scene it is not uncommon, that bands share their track with other people free of charge.
nonetheless i feel, that its at all times higher to purchase track, for the reason that bands and artists put their heart's blood into their releases and spend plenty of time and energy in developing track. i feel you will have to honor that as incessantly as imaginable. however in the event you dont have the money or the chance to do this, i will consider downloading tune.
GroundCast – we've numerous bands borning and death everyday, here in Brazil, sometimes I factor we stop in time, because each band right here wants to be Sepultura or Krisiun. How do you handle the band to swing towards the tide?
i do not care about trends or the rest. I at all times write the tune I want to write. If some people love it, it's excellent, if they do not, it's also ok for me. i do not write track to thrill anyone or to make a lot of money with it, I just write track, as a result of I need to. So if our song fits in any development it isn't supposed. however we additionally do not need a problem with that.
GroundCast – Thanks for your time, now this space is to you say one thing to our readers.
I thanks for the attention-grabbing interview. Greetings to all our enthusiasts in South the usa and everywhere else. thanks.