You can read this post in: Portuguese (Brazil)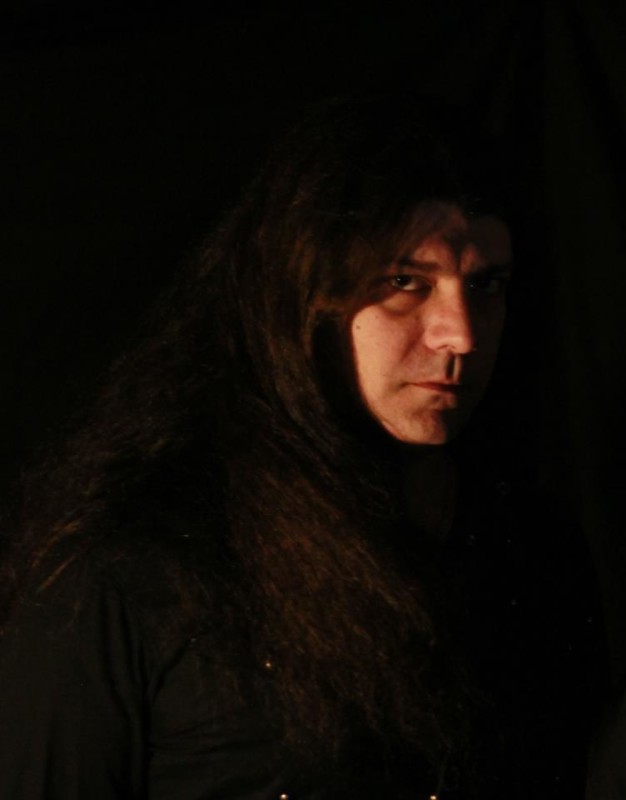 in case you have nothing to do and begins poking around the internet? once leaving the Soundcloud playlist enjoying, I met with this great project known as Scent of misery. The singer, LORENZ VAN FUNJ, gave us a great interview. Lights out, open a effective wine and browse on.
GROUNDCAST neatly guy, i'm very proud to find a goth band in Italy. to start this interview, inform something in regards to the band, the beginnings and many others.
LORENZ VAN FÜNJ After a few years passed to play in different bands as bass participant, I determined to devote myself best to my venture and liberate simply my song and so in 2011 I formed the SCENT OF misery. I composed one of the music of the demo "Uromantic" again in 1998! And this sound has never left my mind. i am working on the track of the album now, it desires plenty of time as a result of i'm very choosy. This project has been shut in my heart and in my thoughts for a very long time … and now, it's time to take it out! higher late than by no means 😉
GROUNDCAST Italy is a country identified by means of heavy metal bands, like RHAPSODY, HOW LIKE A iciness, CADAVERIA (who we had interviewed), HIGHLORD, LACUNA COIL… why did you make a choice to start out a darkwave/goth band?
LORENZ VAN FÜNJ it can be not a option to play gothic rock for me, i do not follow the traits, I just practice my instincts, feelings and what comes pure to play to me. Goth rock gives me the prospect to precise myself.I do it with the fervour and actual love to the music.
GROUNDCAST How is the goth scene in Italy? I handiest understand bands like the LOVECRAVE, the new THEATRES DES VAMPIRES (with a metal-gothic orient music) and i see the Italian scene seems too small.
LORENZ VAN FÜNJ more than too small it's unknown scene. In Italy, there are numerous excellent bands, but it's very laborious to get out taking part in, as a result of there are less and less clubs offering authentic track (cover band best), no label prepared to invest to the bands.
GROUNDCAST New goth bands has a tendency to use digital sounds within the track, but the SCENT OF distress has a rock-oriented sonority. Why did you come to a decision to not undertake electronic components?
LORENZ VAN FÜNJ as a result of i like the real and classical gadgets as the strings, piano, guitars and bass in fact!  i'm a musician who love the played song but. i am not attracted with the aid of the electronic sounds, I believe them soulless, empty, cold and too simple to make use of ..they aren't just right for my sound , I do not want it. when you say "gothic track" I consider to the classical contraptions, non-electronic stuff.
GROUNDCAST smartly, speaking about sonority, which the band's influences? I discover traces of THE 69 EYES' goth segment, however with one thing of the 80s. How do you define music?
LORENZ VAN FÜNJ THE 69 EYES are one in all my favourite bands…but on the top, there are type O bad. i like also KATATONIA ,remedy, SISTERS OF MERCY and extra.  Scent of distress's sound has many influences but particularly a variety of unique resolution. i believe over time it is going to come to get an awfully unique sound … that's what i'm hoping one day about the sound of this project.
GROUNDCAST How is the Italian gothic scene? here in Brazil, even though many fans, we do not need a so neatly structured scene as in Germany and England, as an example. as well as, that situation repeats in Latin the us.
LORENZ VAN FÜNJ Italy and Brazil does no longer have the identical tradition, roots, methods of pondering, mentality of the individuals corresponding to Germany and England.  The Rock song shouldn't be a part of our culture. we are Latin nations. we will be able to always be a minority when compared with their after which they're wealthy united states too.
GROUNDCAST and the way do you see the goth scene in Europe as of late?
LORENZ VAN FÜNJ The goth scene in Europe is rising despite the fact that the folks continue to flaunt the outdated band.
GROUNDCAST One thing that I always ask to the bands is set mp3 sharing. you're going to release the primary album quickly and that i want to understand what you take into consideration it. In Brazil, for example, many artists do gigs and are identified as a result of many people obtain their songs.
LORENZ VAN FÜNJ we live in a new song technology where is an increasing number of tough to promote bodily cd copy. it is way more straightforward now be recognized quickly with mp3 information sharing, web, social community. once I used to be younger despatched off the band tapes by using mail, there have been more concerts and the scene was very a lot alive than now, particularly within the underground circuit. Now the approach to make recognized your own tune are improved .. however the high quality of tune is worsened. the first album of  Scent of misery will come out in bodily copies and digital files as the tradition desires it now.. ahahaha !!
GROUNDCAST What can we expect for the primary album?
LORENZ VAN FÜNJ i do not expect anything else from the primary album. I simply wish my track passes throughout the people leaving them one thing special… that is crucial thing that may happen to an artist musician.
GROUNDCAST thank you a lot, i am hoping you liberate an ideal album and play in gigs. So now, let a message for our readers.
LORENZ VAN FÜNJ thank you very a lot for interviewing me. take heed to excellent song, apply your heart, give protection to your soul, and think along with your head.
Cheers!!
Lorenz Van Fünj
associated links
http://soundcloud.com/scent-of-distress
www.reverbnation.com/scentofmisery
https://www.facebook.com/creepygreenlightstudio
https://www.facebook.com/pages/Scent-Of-misery