Esta sexta-feira (19/05) promete ser bastante especial para os fãs da clássica banda inglesa Erasure. Celebrando oficialmente o lançamento do novo álbum "World Be Gone" (Mute/PIAS), o grupo vai abrir as portas do seu estúdio para transmitir ao vivo, a partir das 14h (horário de Brasília), um trecho do ensaio pela página oficial do grupo no Facebook (https://www.facebook.com/erasureinfo).
Além disso, logo na sequência, Andy Bell e Vince Clarke (ex-Depeche Mode e Yazoo) também responderão a perguntas dos fãs em sessão informal pelo Twitter (https://twitter.com/erasureinfo). Mais detalhes sobre estas ações serão publicados em ambas as páginas.
"World Be Gone" é 17º álbum de estúdio da dupla britânica que recentemente comemorou 30 anos de carreira, e neste momento, está encantada por ter sido convidada para excursionarem ao lado de Robbie Williams para importante turnê pela Europa. Antes disso, eles têm três shows sold out no Reino Unido.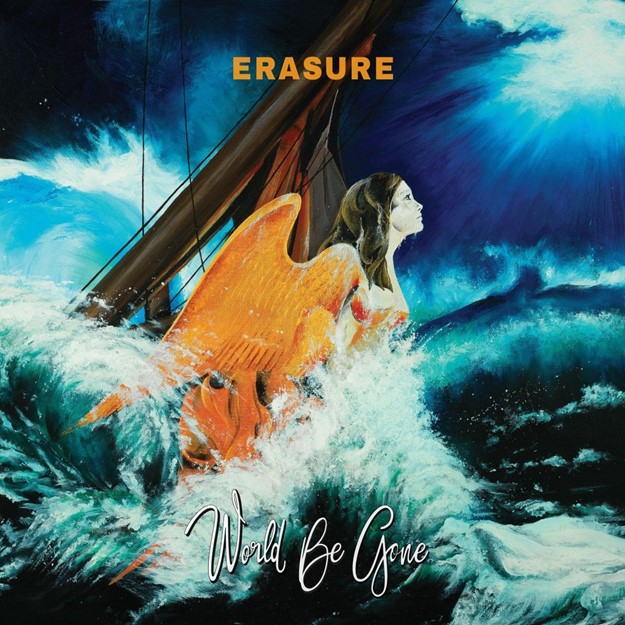 Formado em 1985, em Londres, o Erasure dominou a década de 80 com os hits "A Little Respect", "Always", "Love to Hate You", "Oh L'Amour", "Blue Savannah" "Stop! ", "Drama! ", "Chorus", "Sometimes", "Ship of Fools", "Star", entre outros. Eles venderam mais de 30 milhões de discos em todo o mundo.
Confira "Still It's Not Over" em https://www.youtube.com/watch?v=otrb0i0glfs.
Confira lyric video de "Love You To The Sky" em https://www.youtube.com/watch?v=-qf8LoHugjk.
ERASURE HEADLINE TOUR DATES – SOLD OUT
27 May – Glasgow, 02 Academy
28 May – Manchester, Albert Hall
29 May – London, Roundhouse
ERASURE TOUR DATES WITH ROBBIE WILLIAMS – 2017
2 June – UK Manchester, Etihad Stadium
6 June – UK Southampton, St Mary's Stadium
9 June – UK Edinburgh, Murrayfield Stadium
13 June – UK Coventry, Ricoh Stadium
17 June – IRE Dublin, Aviva Stadium
21 June – UK Cardiff, Etihad Stadium
23 June – UK London, Stadium (Queen Elizabeth Olympic Park)
26 June – DE Dresden, DDV Stadion
28 June – DE Dusseldorf, Espirit Arena
1 July – FR Paris, AccorHotels Arena
4 July – NL Nijmegen, Goffertpark   
8 July – BE Werchter, Festivalpark   
11 July – DE Hannover, HDI Arena      
14 July – IT Verona, Stadio Bentegodi             
15 July – IT Lucca, Summer Festival
17 July – IT Barolo, Collisioni Festival
19 July – DE Frankfurt, Commerzbank Arena
22 July – DE Munich, Olympiastadion
25 July – DE Berlin, Waldbühne
29 July – SE Stockholm, Tele2 Arena
1 Aug – NO Trondheim, Granåsan Arena
4 Aug – NO Bergen, Bergenhus Fortress         
7 Aug – DK Copenhagen, Telia Parken
10 Aug – FI Tampere, Ratina Stadium
13 Aug – PL Warsaw, PGE Narodowy
16 Aug – LT Vilnius, Vingis Park
19 Aug – CZ Prague, Airport Letnany
23 Aug – HU Budapest, Groupama Arena
26 Aug – AT Vienna, Ernst Happel Stadium      
29 Aug – AT Klagenfurt, Wörthersee Stadium
2 Sep – CH Zurich, Letzigrund Stadium
7 Sep – RU St Petersburg, Ledovi Dvorets Palace
10 Sep – RU Moscow, Olympiski