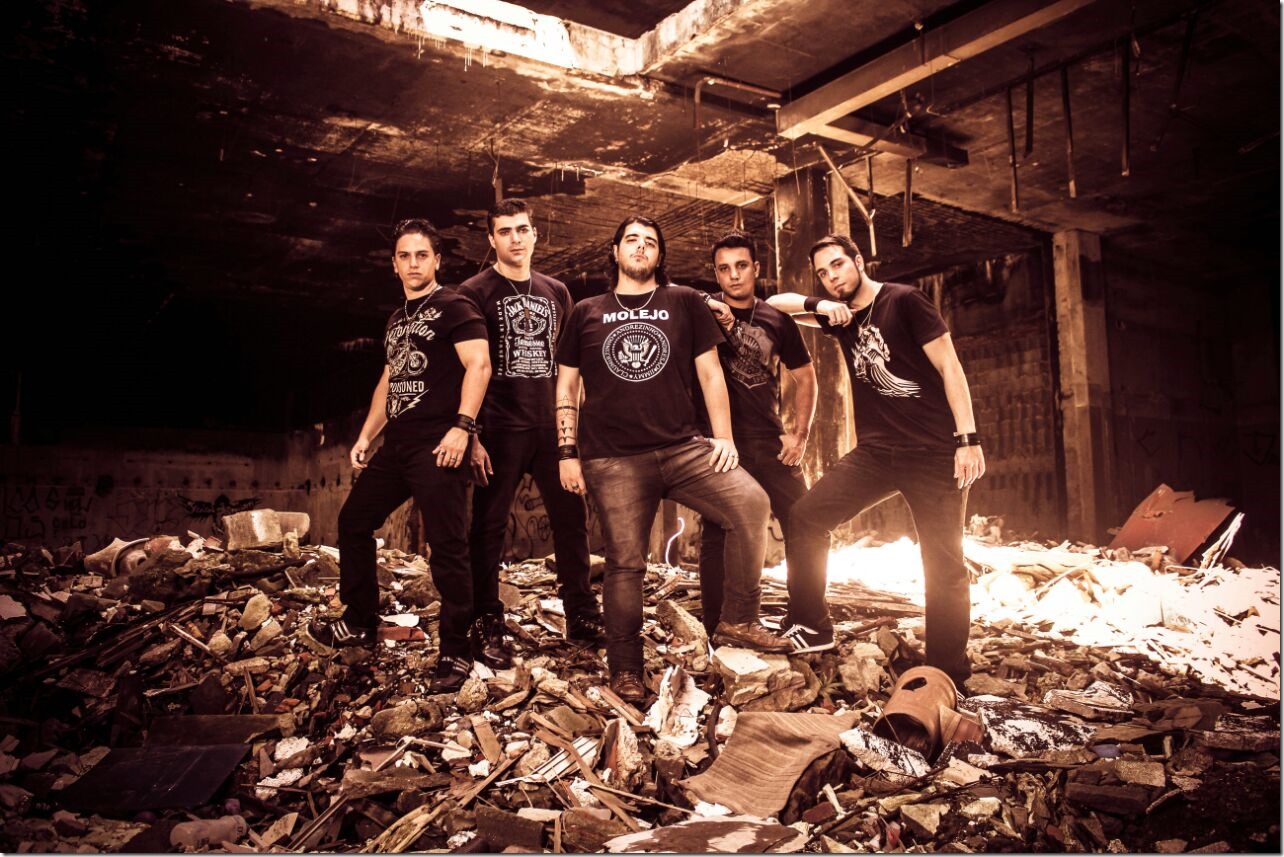 O Insane Driver tocará na Party Of Salvation, evento que acontece no dia 31 de Maio (domingo), às 17h, no Blackmore Bar (Al. Dos Maracatins, 1317, Moema, São Paulo), com a presença da banda Pain Of Salvatio, em noite de autógrafos.
Assim como o Insane Driver, também se apresentam as bandas Metal Jam, Vivalma e Acid Tree.
Os ingressos custam R$25,00. As reservas de mesas podem ser feitas através do email:  contato@blackmorebar.combr
A banda criou uma página no Facebook, onde está divulgando o evento:
https://www.facebook.com/events/834022120023416/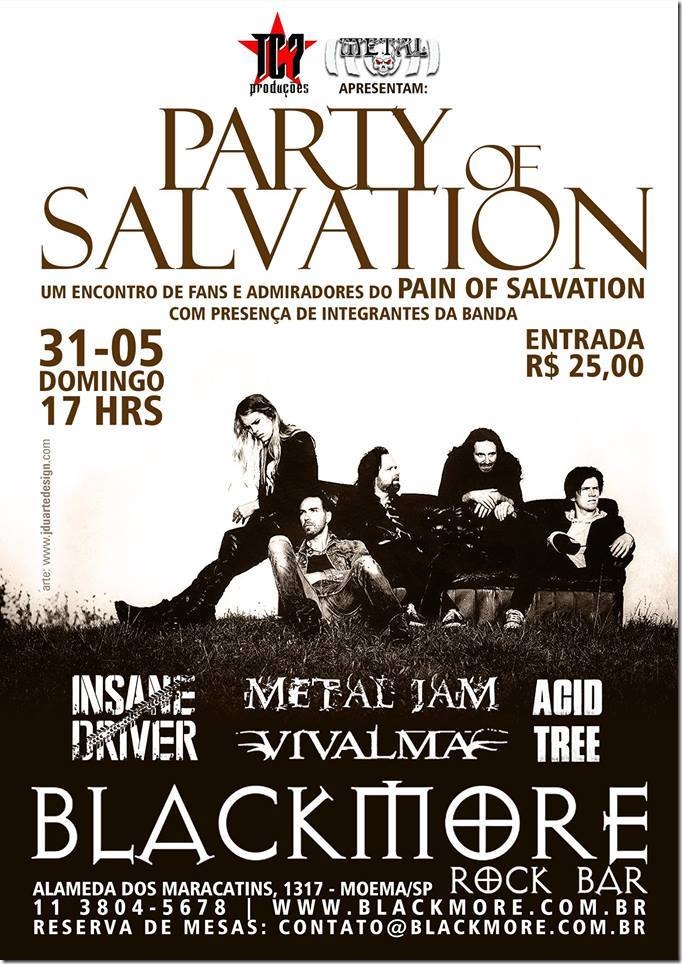 O Insane Driver segue divulgando seu segundo single, "Firstly My Breakfast", que pode ser ouvido, aqui:
https://www.youtube.com/watch?v=8-xC-Lco31I
https://soundcloud.com/insanedriver/fistly-my-breakfast
A formação traz Marcos Bolsoni (vocal), Danilo Bigal (guitarra & backing vocals), Deivid Martins (guitarra), Nei Sousa (baixo & backing vocals) e Wagner Neute (bateria).
Acompanhe a banda nas redes sociais:
Site Oficial: http://insanedriver.com.br/
Facebook: https://www.facebook.com/InsaneDriverID
Twitter: https://twitter.com/InsaneDriverID